RE/MAX Xtra in association with RE/MAX Australia proudly supports the Make A Wish Foundation
Make A Wish Australia's goal -  IS TO BRING THE VITAL, HEALING POWER OF A WISH TO EVERY CHILD AND TEENAGER IN AUSTRALIA FIGHTING A LIFE-THREATENING MEDICAL CONDITION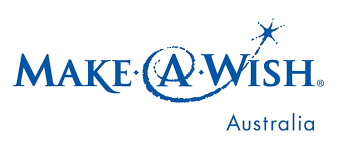 Morris, Melissa & the ReMax Xtra team are proud supporters of Eagles RAPS. Read more about them below:
About Eagles RAPS
The Eagles Education Program is unique. We are not a registered school or training provider, we are a youth service that looks at the individual needs of each young person we come in to contact with, we use distance education providers for accreditation.
Our students have greatly varied back stories and have quite often endured life experiences so challenging that their mere desire to succeed is inspiration in itself. They all have one thing in common though, and that is that their relationship with school has broken down and they need an alternative setting, with specialised support in order to succeed. Enter Eagles!
The young people who attend Eagles RAPS have not been able to attend mainstream schooling for various reasons. For many of these, Eagles RAPS has been their only chance of education and a chance to gain skills needed to succeed in life. All young people are individually case-managed to address barriers and issues in their lives and are supported by qualified sta and volunteers. We network with other services in the area to provide holistic support to our young participants.